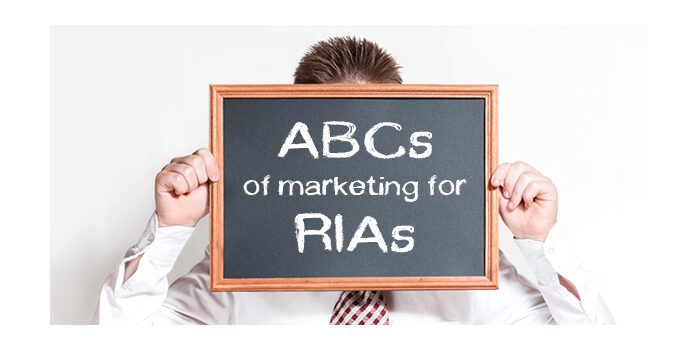 Registered investment advisors (RIAs) operate in a complex and fiercely competitive marketplace. And if that's not enough, RIAs face a number of hurdles when marketing their business, owing to an array of compliance regulations under which advisors operate. At Spring13, our highly specialized teams of branding and marketing strategists have helped a range of RIAs—with AUM from $100 million to over $4.5 billion—navigate the financial industry's unique challenges.
Understanding the nuances of what RIAs can and can't say is key. Traditional retail marketing solutions usually don't work in the RIA space, where it's more about communicating the value of the services RIAs offer that will engage and resonate with the target audience. Here are five important rules to remember in RIA marketing.
1. Make no guarantees or promises.
Never say anything that might be construed as a guarantee or promise with respect to investments. Implying a guaranteed increase in wealth, for example, will get you in hot water with the regulatory authorities—the SEC and FINRA. The regulatory body for an RIA depends on how large the firm is and whether the advisor works under a broker-dealer. If the RIA is under a broker-dealer, FINRA is involved in regulating the advisor. However, regulations are changing daily at the moment, so it's a good idea to stay abreast of them. What's here to stay though is the cardinal rule of never over-promising results in any marketing piece or advertisement—which the SEC broadly defines as any written publication and oral communication. This includes everything from brochures and blogs to websites and videos.
2. Use of any endorsement is prohibited.
Using any form of testimonial in an advertisement is strictly prohibited. This poses a number of problems in the world of social media. Asking people to "like" you as an RIA could be interpreted as a testimonial, and seeking "recommendations" on LinkedIn can also pose a potential compliance problem. RIAs can, however, blog about topics of interest to their audience, such as a new tax rule or current economic conditions. Often firms create their own "company" pages on platforms such as Facebook, rather than create pages for each employee, to control what content is published and to ensure it's compliant with SEC and FINRA regulations.
3. Don't forget your disclosures.
Your past performance is great, but always include all the proper disclosures. Support and prove everything, and don't mislead. You may adhere to a particular portfolio construction to mitigate risk, but always make it clear that all investments involve some degree of risk.

4. Focus on what differentiates you.
In an overly saturated marketplace full of new wealth management firms, it's more important than ever to stand out in the crowd. This is where your brand promise and execution are critical. Focus on what differentiates you from the pack, and stick a stake in the ground. If you try to be all things to all people, you will be nothing to no one. Highlight your specialized or unique investment strategy or portfolio construction approach, for example, or your particular financial planning focus.

5. Remember your audience.
Speak to your target audience in a way they will understand and address what's important to them, not what's important to you. If you use too much financial jargon, you might end up turning off those you're trying to reach. Most RIA firms have a client minimum of investable assets, which is often a high number. This clientele frequently doesn't have the time to sift through complex financial terminology. Successful RIA marketing involves engaging your audience, gaining their trust and communicating the value of what you have to offer. It's about building and strengthening relationships with clients, not customers, and selling a service, not a product.
Spring13 is a branding, marketing and interactive agency that brings extensive experience and fresh thinking to the financial space. We're the innovators of custom creative solutions for many businesses across the country in financial services and other industries. Whether we're developing a new brand, or strategies to increase client referrals from key CIOs, or building a new sub-brand targeting a new segment of the marketplace, we deliver breakthrough solutions that produce results.