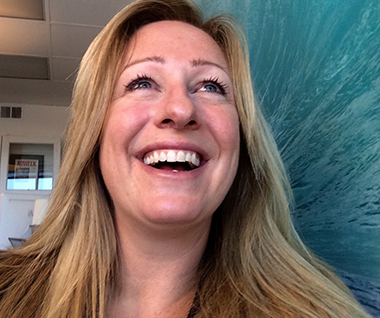 Executive Creative Director / Founder
Bronwen is a passionate, energetic speaker with a talent for motivating and inspiring others to help bring their vision to light. Bronwen is excited to share her two decades of experience as an award-winning Creative Director. She brings remarkable insights gained from serving as creative lead on multibillion-dollar new business pitches and national, multichannel campaigns, including over 25 original television commercials for clients such as Time Warner Cable, Weight Watchers, NASDAQ and Blue Cross Blue Shield.
Bronwen's talent, leadership and drive to bring winning ideas to life have long garnered industry recognition—from her ability to bring together stellar creative teams to translating business subtleties and nuances into breakthrough communications that produce results.
Contact Bronwen to find out more about how her insights and experience can energize
Previous Speaking Engagements
Charles Schwab Ladies Luncheon

—The Current U.S. Landscape: Millennial, Social Media for Wealth Management Firms

American Express Small Business Program

—Gateway Arts District: How to Create a Marketing Strategy

Gateway Arts District

—Branding Best Practices

University of Maryland

—Design Fellow: Creativity in Design,
2014, 2015, 2016, 2017, 2018

Somerset School

—Career Day, 2014 & 2015

Girls in Technology—Sharing Our Success Program (GIT),

Computer Sciences Corporation, 2015.

View a video of the GIT event.
Branding: What it is, what it's not, and how does it work?
Creating a winning brand strategy
The marketing science behind creative execution
Building a stellar creative team
Financial Core: Marketing strategies for independent Registered Investment Advisors (RIAs)
Why a wiz-bang website isn't enough: SEO, SEM and Social Media