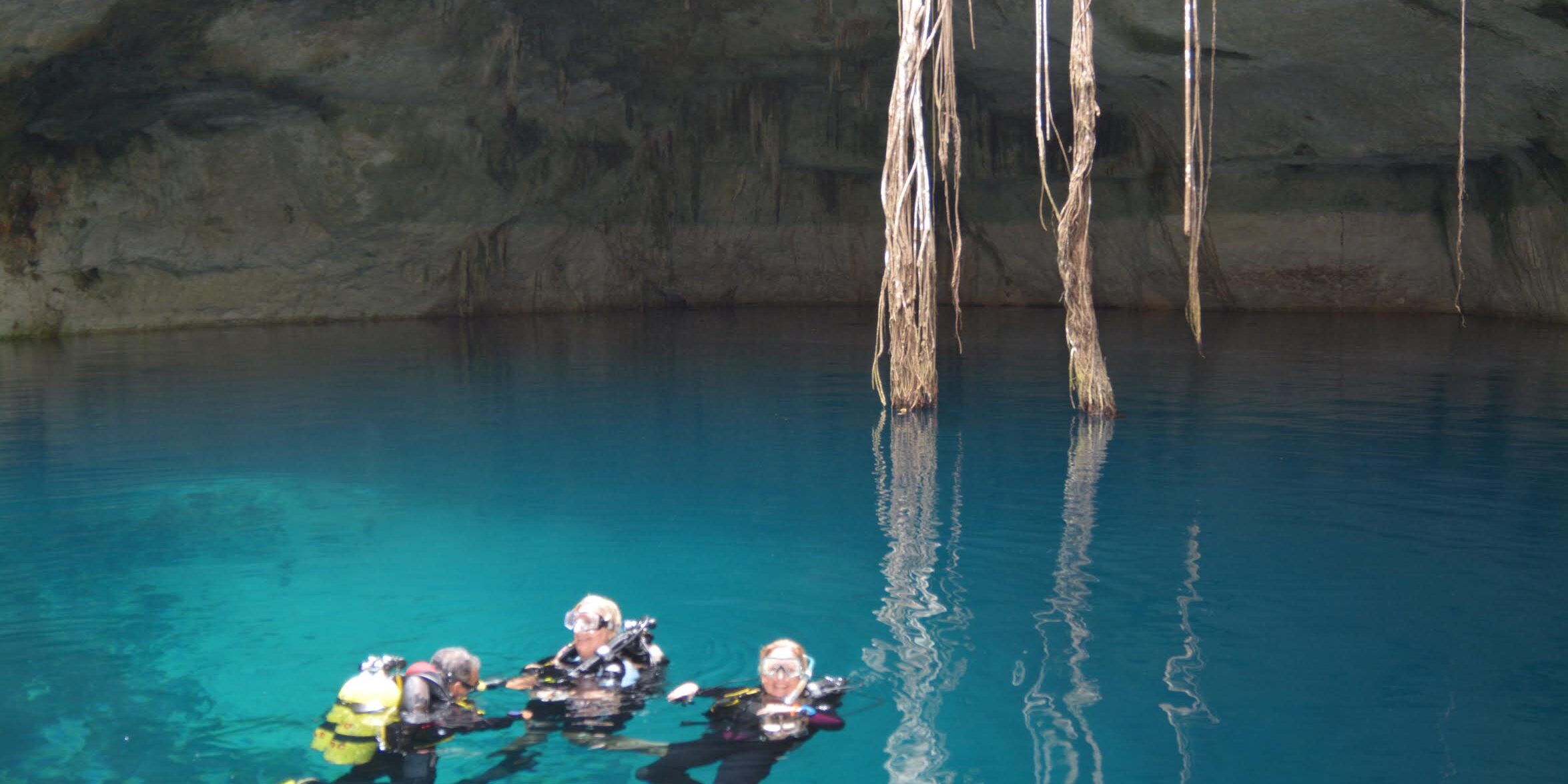 On a recent trip to the Yucatan, Mexico I was struck by one man's dedication to give back locally while building a new industry. José Antonio Ceballos Uc, who went by Tony, was our SCUBA dive master. He led us on a true Indian Jones type adventure through the jungle to dive in the infamous blue, fresh-water sink-holes known as Cenotes. The holes are considered to be the entrance to the under world by the Mayan people. The Mayan's have many superstitions which was proven by the most memorable sighting on the dive- the ancient sacrificial human skull and bones that we saw at the bottom of the hole. Although it was a bit disturbing to see, Tony explained that in their culture death was something not to fear, but rather a celebration of eternal life. A thought worth contemplating over margaritas later. To get to the Cenote we drove nearly two hours into the jungle from the Yucatan capital Mérida, to a small, 800 person, impoverished town called Pixán (pronounced- Peeshaw). Many little children with tatty clothes and soiled faces- smiled, calling out "Tony", and waving as we drove by. Tony told us that the people living there had no industry or way of earning a living, many of them living off the land without running water. Their poverty inspired him into action. He petitioned the Mexican government to fund a project to build ladders with the local people into the Cenotes to attract tourists like us to swim and Dive in them. Through this grant he also educated the local people about ways in construction and about creating a sustainable tourism industry leveraging their natural wonders. Tony told us he had a few small moments of fame at the DEMA show (the Diving Equipment and Marketing Association) for having certified more cave divers than any other Master world over, this was impressive in and of itself but his desire to give back to the local community in an innovative, industry building way, is the thing that gives him the most meaningful fame in the town of Pixán. I was glad our dive also contributed albeit minimally to the locals as we paid an entrance fee to the cenote and to the local who helped lugging our gear. It's nice to see people thinking outside of themselves about innovative ways to improve the lives of others. Tony is a great inspiration. Even in a small town in Mexico sustainable industry is a growing trend.
José Antonio Ceballos Uc
YUCATAN DIVE CENTER
Tel (01.999) 9253854
Sustainability, in the hole.