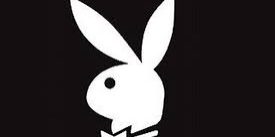 Recently Playboy decided to stop publishing photos of nude women in its magazine. What the iconic brand was once known for, and on which the brand was built, is now having a negative impact on readership.
This is an interesting brand story to watch unfold (no pun intended). Playboy has long been a magazine revered by its fans for more than just racy photos of women. When Hugh Hefner published the first issue featuring Marilyn Monroe in 1953, his vision was to create a publication for young men featuring pornographic photography that stood decidedly against the prevailing puritan values in the U.S. at the time. The magazine quickly grew into a full lifestyle brand—with Hefner's avant-garde, rebellious personality traits at the core of the brand image. He grew the Playboy brand empire by merchandising products and adding nightclubs, TV and online ventures. The iconic bunny logo has withstood the test of time for over 50 years, and the Playboy name still conjures up strong brand character traits in the minds of consumers.

A classic case of market over-saturation
This is a classic case of declining demand for a product resulting from an over-saturated market. The plethora of free online pornography has driven demand down for the publication. Ironically, Playboy was instrumental in bringing porn to the Web.
Only time will tell if the brand can compete with the likes of Esquire, Vanity Fair, Rolling Stone and the many other publications with strong editorial content vying for readership from similar target audiences.

Leveraging strong brand equity to re-position a brand
We often work with clients selling parody products. In these instances, the most important thing is to create a competitive advantage through branding by developing a differentiated brand position and presenting your product with a unique selling proposition. Playboy has successfully done this over the life of the brand.
It will be interesting to watch the magazine's sales and monitor how much the brand equity will entice increased readership when the key ingredient, the Playboy centerfold—which was integral to the original concept of the publication—is no longer part of the offering. Just how many more readers will be interested in purchasing the magazine when the brand's promise of nude female photography is broken?
With double-D brand equity—and a product that provides much more than just controversial photos—Playboy should be able to pull a stronger share of the market going forward.
"It's okay I understand
This ain't no never-never land
I hope that when this issue's gone
I'll see you when your clothes are on"
-"Centerfold," The J. Geils Band