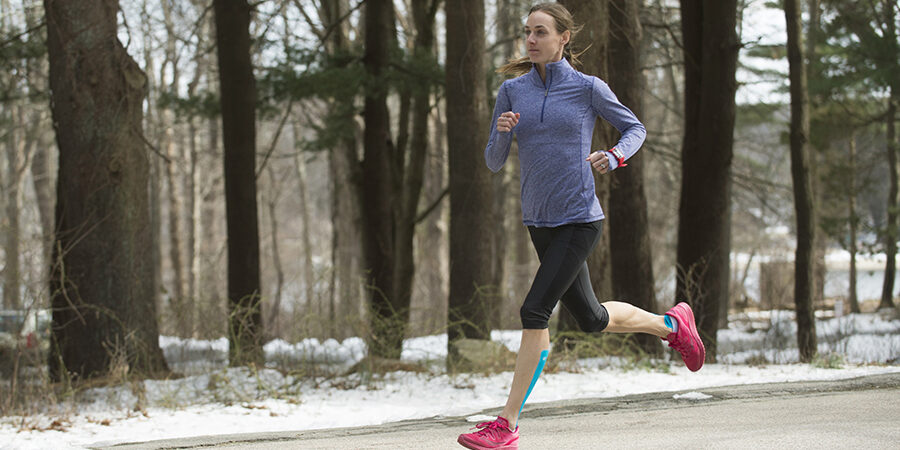 KT Tape hired Spring13 earlier this year to increase the sports brand's social media presence, followers and engagement across Facebook, Instagram and Twitter. Part of the social strategy was to look for partnership opportunities and key events that would elicit interest from runners, one of KT Tape's largest user groups. One such event was the 2017 Boston Marathon, one of the world's best-known marathons and New England's most widely viewed sporting event. Spring13 created a social media buzz campaign around the marathon to drive people to the KT Tape display booth and to an event with co-sponsor Runner's World magazine. The social media buzz encouraged people to visit the booth to get taped for free and interact with star athletes who also use the tape.
To maximize the campaign's reach, we first developed a targeted content calendar and branded the week leading up to the marathon "Runners' Week," a riff on TV-themed weeks like "Shark Week." We also created a Runners' Week logo to brand and unify the graphics presented in each of the planned posts. Taking the extra step to brand the week let followers know it was a special week for runners, and we would be sharing content specifically for them.
Video is the "it" thing on social media
We included as much video as possible in our plan, recommending both edited video content and live events. Video is the "it" thing on social media these days. It gets more views and increases engagement better than any other content. Video also enhances website SEO. Among those featured in the videos were KT Tape brand ambassadors and Olympic marathoners Meb Keflezighi and Molly Huddle.
For the Molly Huddle video, featured here, we selected the best clips, cut them together, mixed the sound, color-corrected the footage, created title cards and animated the graphics. The result was a high-finish video that garnered significant visibility. The video was posted not only on KT Tape's social media platforms, but also on various Runner's World channels.
The Runners' Week campaign was just one piece of a larger social media content calendar we created for KT Tape. Our focus throughout the engagement was on producing fresh, relevant content on an ongoing basis while maintaining the strength and consistency of the KT Tape brand. Because great content combined with strong branding wins the race. To view other videos produced by Spring13, go to https://spring13.com/custom-video/.